Weiss Technik's CrimeEvent Fingerprint Development Cabinet quickly develops and visualizes fingerprints on porous surfaces using development chemicals 1,8-Diazafluoren-9-one (DFO) and ninhydrin in a controlled environment. This environmental simulation chamber produces controlled temperature conditions in combination with high humidity in order to accelerate processing of the ninhydrin chemical. This results in exceptional quality fingerprint visualization in just 3 minutes, quickly providing vital information for combating crime.
Featuring a 185 litre capacity in a cabinet that is small enough for a desktop setting, multiple, simultaneous fingerprint samples can be processed to save time when speed is of urgency.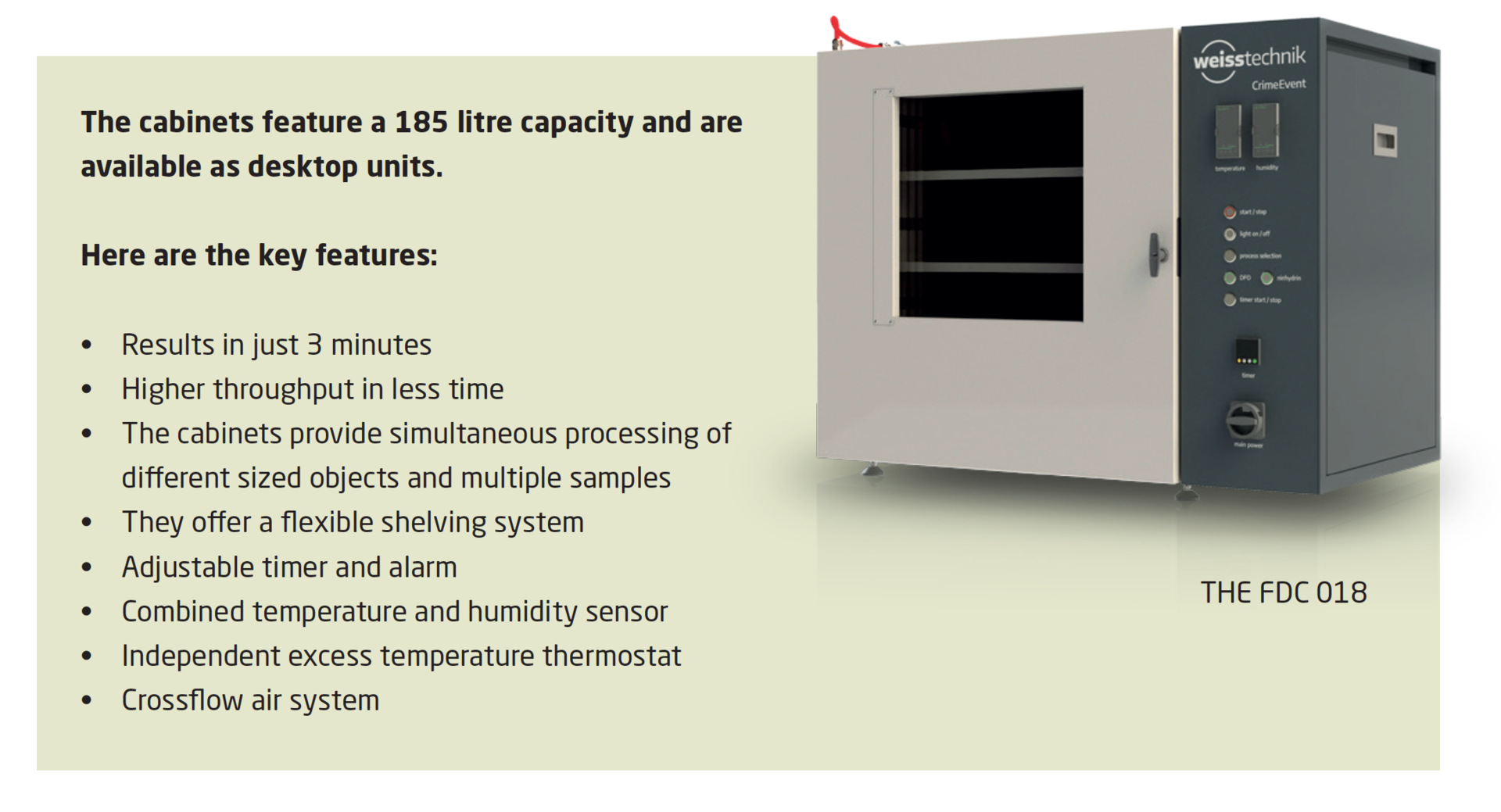 The FDC018 complies with the Home Office Fingerprint Visualisation manual for development of fingerprints on a variety of porous surfaces. It is used by almost every police and forensic service in the United Kingdom and numerous services worldwide including both Australia and the USA.
For further information please contact Weiss Technik UK on 01509 631595 or email our Managing Director, Malcolm Youll; malcolm.youll@weiss-technik.com
Downloads