When you've invested heavily in the production of a new product and associated packaging, doesn't it make sense to test and validate their future integrity using the best systems available? Weiss Technik has a long and successful association with pharmaceuticals and active substances development. Our GAMP and FDA compliant solutions cover every stage of the process; from stability testing at the development phase; testing the durability of packaging under tensile stress and sterile filling of packaging. Our cleanroom configurations provide an optimal germ-free production environment and when it comes to safety, our workbenches provide the necessary protection for both personnel and products.
WEISS TECHNIK PHARMAEVENT TEST CHAMBERS ALSO BENEFIT FROM A NUMBER OF UNIQUE FEATURES, PRESENTED HERE BY OUR EXPERT BUSINESS DEVELOPMENT TEAM.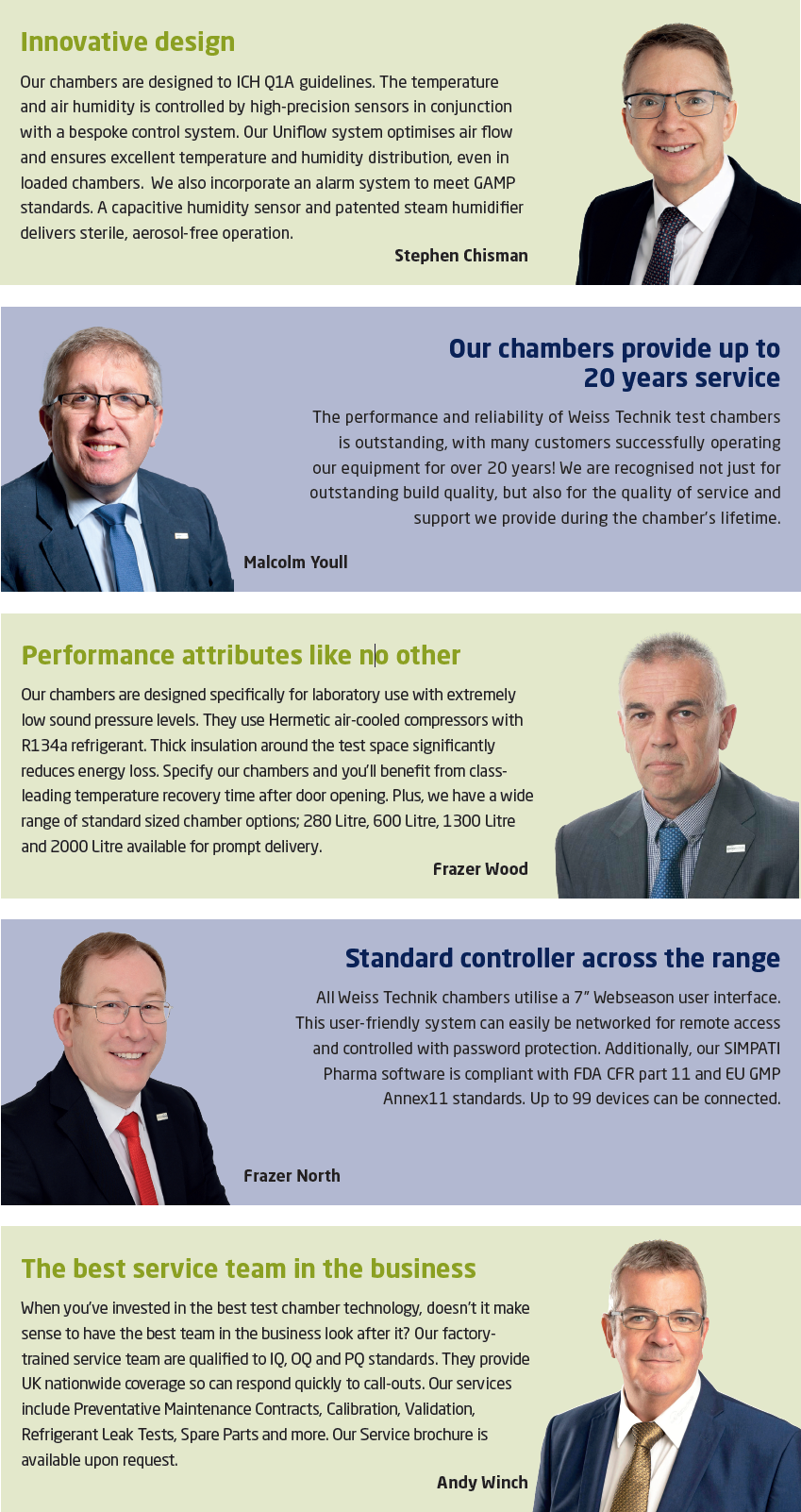 The Weiss Technik UK team are at your service. Our sales specialists will guide you through the specification process to ensure your needs are fully met. They will oversee the installation of your new chamber and also advise you on the best service options to keep your chamber fully optimised.

Would you like to learn more? Here are your options:
Call Weiss Technik UK now on 01509 631595 and speak with the technical sales team or email: karina.engel@weiss-technik.com
For details of our industry-leading Service packages, call 01509 631590 or email richard.fleming@weiss-technik.com