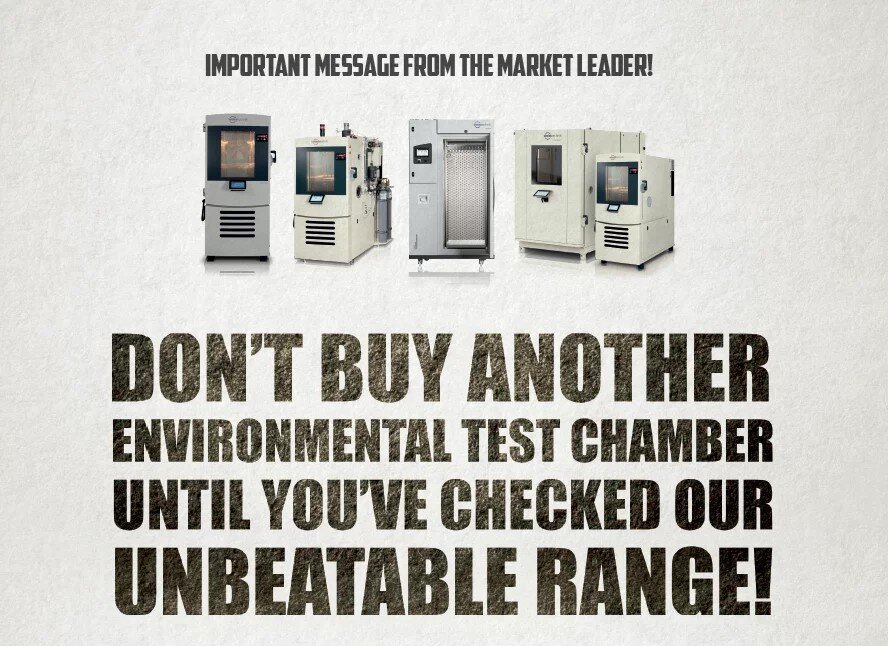 Why buy Weiss Technik with your next environmental test chamber purchase?
Wide range of test chambers, cabinets and rooms, configured for your industry.
Large range of test chambers in stock for fast delivery.
The WebSeason user interface allows you to remotely programme, control and monitor your tests.3 year parts and labour warranty included on selected chambers. 10 year parts in stock availability.
Our test chambers comply with all the F-gas regulations, even down to -70°C
Service contracts for all Weiss Technik models are tailored to meet your needs precisely and delivered by a UK-based service team. Why pay for what you don't need?
Professional support by a team of technical sales specialists and factory-trained engineers. We have the best team in the UK!
Exceptional performance and accuracy. Reliable, reproducible results you can trust.
German design, manufacture and engineering is the reason why Weiss Technik is the market leader.
If you are considering buying or renting a new environmental test chamber, don't miss out on our unbeatable offers. We won't be beaten on quality, specification, service or value. More and more businesses in the UK specify Weiss Technik test chambers for their operations, simply because we offer the best range of options and packages available.
Call our team today on 01509 631595 today for advice and to find out about our latest deals and offers on test cabinets. Explore our environmental test chambers range on our website.