During the summer of 2020, Weiss Technik UK offered the opportunity to win a state-of the-art Fitotron SGC123 plant growth chamber on a free loan for 12 months. The competition was open to all UK universities involved with bioscience and plant growth research programmes. Universities were asked to submit an application detailing how their department would benefit from using the equipment and the type of research they would be undertaking.
The application deadline was 31st October 2020, following which submissions were reviewed by a Weiss Technik UK specialist team. Such was the quality of response that the Weiss Technik team decided to award not one, but two universities with the ultimate prize.
Commenting on the awards, Weiss Technik UK Managing Director, Malcolm Youll said, "We are delighted to confirm that the University of Leeds, Crop Genetics and Physiology Department and the University of Glasgow, Institute of Molecular, Cell and Systems Biology have both successfully gained the advanced Fitotron plant growth chamber for a full year.
"Both applications were outstanding and clearly our Fitotron chambers will play a key role in the future of their respective life sciences programmes. Weiss Technik UK is committed to supporting the development of innovative plant growth systems and solutions. Our Fitotron brand is recognised as being the market leader in this sector and with continued investment we will maintain this position".
University of Leeds.
Dr Laura Dixon,
Lecturer in Crop Genetics and Physiology, University of Leeds and UKRI Future Leader Fellow
School of Biology

"We are delighted to win a year's use of the Weiss SGC chamber as it will give us the opportunity to run new types of experiment which are not possible with only step changes in light and temperature. We are particularly excited to test the webcam functionality for plant phenotyping".
University of Glasgow.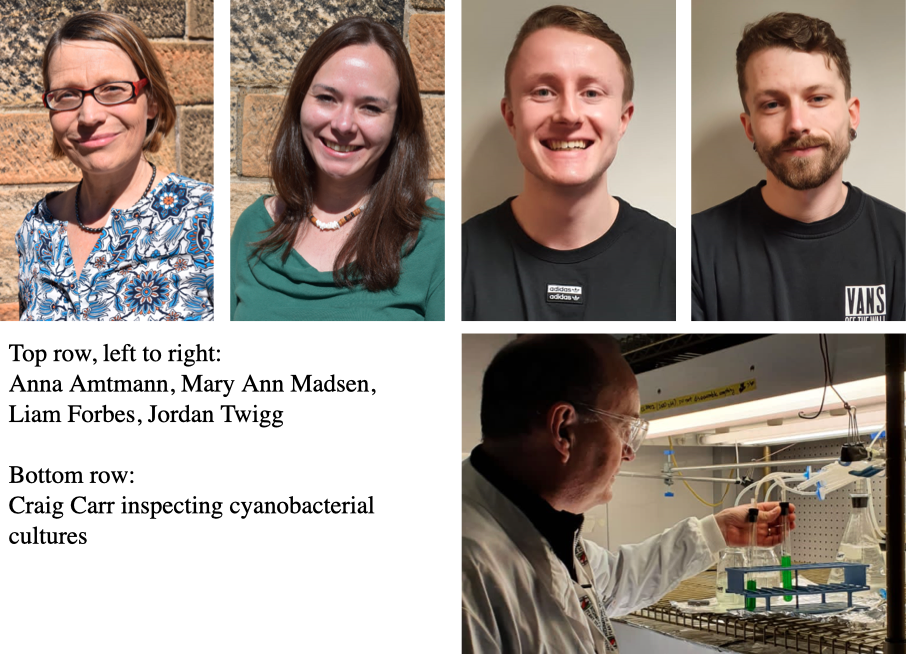 Institute:
Institute of Molecular, Cell and Systems Biology,
College of Medical, Veterinary and Life Sciences,
University of Glasgow
Article:
The cyanobacteria research team in the laboratory of Professor Anna Amtmann at the University of Glasgow works with photosynthetic microorganisms to develop green biotechnologies. Funded through the Industrial Biotechnology Innovation Centre (IBioIC), the team develops molecular tools and chassis strains for synthetic biology. They also explore the potential for new natural products within the Culture Collection of Algae and Protozoa (CCAP) at the Scottish Association for Marine Science (SAMS) and they promote knowledge exchange on cyanobacteria as part of the BBSRC Algae-UK network.
"I am delighted to win a 1-year contract for a Fitotron SGC2 growth chamber" says Dr. Mary Ann Madsen, postdoctoral researcher in the Glasgow group. "This state-of-the-art chamber will offer improved environmental control and remote monitoring of photosynthetic cell cultures. We were particularly pleased to learn that the panel found our application so exciting that they created a runner's up prize to support our research on cyanobacteria. It is a testament to the value of the work that we and other scientists do to develop sustainable biotechnologies for a greener future."