Focusing Technologies on UK Science Parks
Standard and bespoke solutions for any industry within Science Parks
Weiss Technik are proud of our exceptional UK Ecosystem's of Science Parks bringing education academics and businesses together. We support Science Parks with their growth and innovation pushing their research and technologies.
Whether you are a Science Park that specialises in pharmaceuticals, biotech, life science, electronics, automotive, biology, or any situation that needs clean, controlled, classified, or validated environments. Weiss Technik UK can provide you with the complete package from consultancy, design, manufacturing, and installation service. Whatever the requirement, we are able to take your concept and develop it with you hand in hand to push the work you do and bring your research to the forefront.
Our expert knowledge is available from the outset when navigating the numerous legal regulations and guidelines, allowing you to meet and exceed the most stringent quality requirements for clean environment installations. We can combine any facility requirements with the most cost-effective solution for a given application.
Wide range of test solutions, configured for your industry
---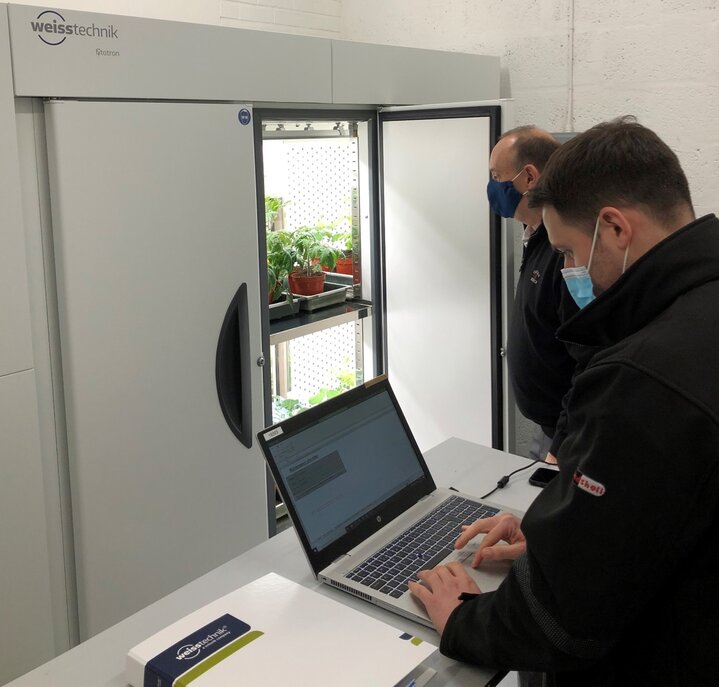 New Plant Growth Facilities at The University of Glasgow
Following a successful bid, meeting all the required energy efficiency specifications and environmental conditions for the facility, Weiss Technik was chosen to supply three new state-of-the-art reach-in environmental chambers. The SGC3 FITOTRON Plant Growth Chamber.
---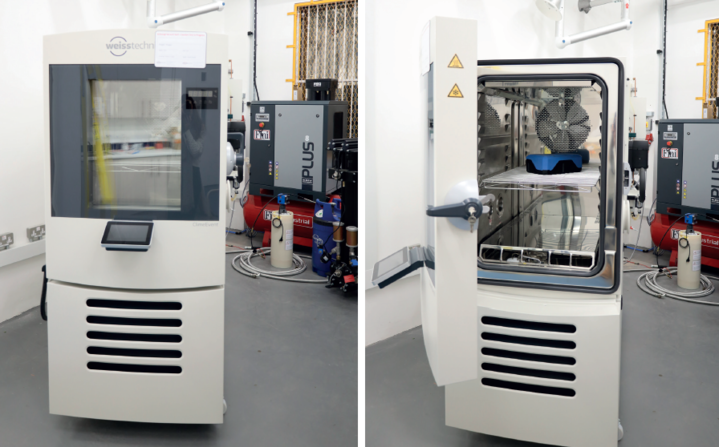 A step towards a green and Weiss future with Bramble Energy
Bramble Energy has taken delivery of a Weiss Technik ClimeEvent C/340/40/3 - Climatic Test Chamber, specially designed to include Hydrogen gas monitoring in the test space atmosphere, and Nitrogen gas inertisation. To ensure the highest levels of safety, additional features such as an Electrical Door lock system and an optical and acoustic alarm were also included.
---
Industry leading service
No matter where your business or operations are located, a Weiss Technik UK factory-trained engineer is close by to respond when you need it. Weiss Technik UK engineers are fully qualified to work on control systems, electrical systems and refrigeration systems. For further information on our Service Packages, Genuine Parts and Maintenance support please contact us.